Last Updated on 2021/03/18
The Kabuki play "ARASHI NO YORU NI (On the Night of a Storm)" is held at Hakataza Theater in Fukuoka City from Saturday 3 Nov to Tuesday 27 Nov.
Now foreigners (non Japanese) can get a special discounted price (54% off), JPY 7,000 per person.
Interested participants should send the General inquiry form beforehand.
Don't miss this chance!
https://japankyushu.com/inquiry/
November Kabuki Program at Hakataza Theatre
Date: November 3nd through 27th
Price: Yokoso Japan Ticket @7,000 (2nd floor reserved seats)
*Must be purchased at least one day in advance
Tittle: ARASHI NO YORU NI (On the Night of a Storm)
Time:
Matinee from 11:30 am
Evening show from 4:30 pm (from 6:30 pm on 15 Nov)
Venue: Hakataza Theater
*Address: Shimokawabata-machi 2-1, Hakata-ku, Fukuoka City
*Please get off Nakasu-Kawabata subway station or Kawabatamachi Hakataza Theatre-mae bus stop.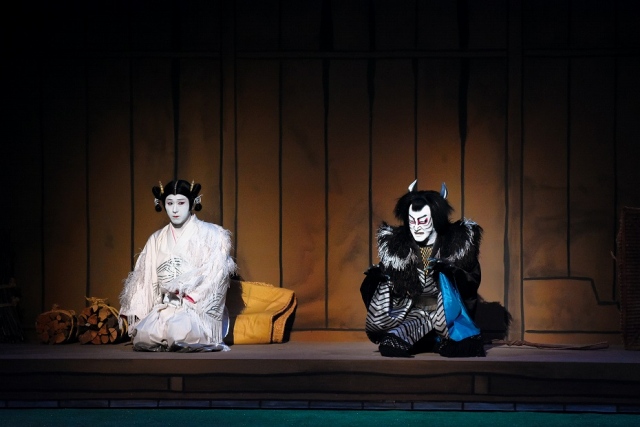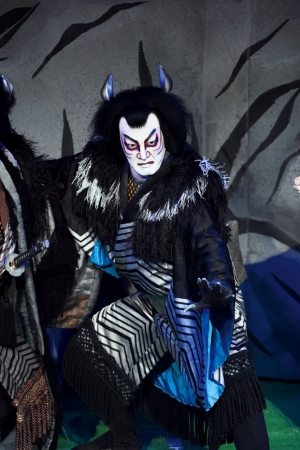 OUTLINE:
It is a series of picture books written by Kimura Yuichi.
The first edition was published in 1994 and lasted to the seventh volume in response to fervent requests from many readers and became a best seller. More than 3,000,000 books have been sold. It won many prizes and appeared in textbooks of Japanese elementary school. It became so popular that it was adapted to games and plays. In 2005, it was made into an animated movie (the voice for the main character Gabu was supplied by Nakamura Shido) by Sugii Gisaburo, an esteemed movie producer in the animation industry. The film became a big hit, marked a record high of 1,200,000 audiences and is still shown all over the world.
The long selling book which has been loved by people of all ages for more than twenty years , asks readers about true friendship and the importance of close relationship with others.
The new produced Kabuki "Arashi no Yoru ni" was first performed at Minamiza Theatre in Kyoto in 2015. The main character Gabu is played by Nakamura Shido who is active not only in Kabuki but also in various genres. Please look forward to the stage with many topics and highlights.
STORY:

On the night of a storm, Gabu,a wolf, and Mei, a goat, happen to encounter in a mountain hut under the cover of darkness. Not being able to see how they look like or tell who they are, they talk throughout the night and become friends. Before parting, they decide to use "on the night of a storm" as a secret code and promise to meet next day., When their reunion comes true, they are shocked to find out each other's identity for wolfs are goats'natural enemy, but cultivate their friendship keeping it secret to both of their groups. However, soon their friendship is revealed and they face violent opposition. To protect their friendship, they run away into the snow covered mountains and…
CAST:
Gabu Nakamura Shido
Mei Onoe Matsuya
Tapu Nakamura Mantaro
Princess Mii Nakamura yonekichi
Uncle Goat Ichimura Kitsutaro
Haku Ichimura Takematsu
Gai Kawarasaki Gonjuro
Aunt Wolf: Ichimura Manjiro
Giro Nakamura Kinnosuke
Written by Kimura Yuichi
Dramatized by Imai Toyoshige
Directed and Choreographed by Fujima Kanjuro