Last Updated on 2021/11/06

Enkyoji located at the top of a mountain
Have you ever experienced the feeling of, 'I really would like to visit this place!' when looking at scenery from somewhere? The first time I got to know about Enkyoji temple was when I watched a scene between Tom Cruise and Ken Watanabe in the Hollywood movie, 'Last Samurai'. What an outstanding temple! "Where is that?", I thought to myself. Well, this was a splendid Buddhist temple called Enkyoji temple in Himeji, Hyogo. It is situated on Mt.Shosha, and is 371m high.

A thirty-minute drive takes you to a ropeway station on the foot of Mt. Shosha from the city center of Himeji. It takes only 4 minutes to get to the station on the mountain by the ropeway. Then, we walk on a nature blessed path to the temple.

The three magnificent halls in the temple
The three magnificent halls, such as the Great Lecture Hall, the Jokodo Hall where ascetic training is performed, and the Dining Hall, standing in a 'U' shape at the site, overwhelm visitors. The temple is surrounded by a peaceful atmosphere, which is much better than what I expected from the movie. The temple belonged to a large long-standing Tendai sect of Buddhist temple, founded in 966. The Great Lecture Hall, founded in 1400s', was designated an important cultural asset. The site was believed to be a holy sacred place, and women were not allowed to enter from the end of the 14th to the end of the 19th centuries.

Enkyoji is a must-visit place along with Himeji Castle in Himeji
The temple is often used as a setting in films, not only the 'Last Samurai', but also for Japan's historical TV shows, such as 'Kuroda Kanbei'.
One more feature here is Goshuin, which is a kind of a stamp that is given at a temple. Some people come and visit here, aiming to get it. Goshuin of other Japanese temles are usually in Japanese, but the Enkyoji's Goshuin is in Tibetan.
Most people surely visit a national treasure like Himeji castle, however, why don't you add the Enkyoji temple on your bucket list when visiting Himeji?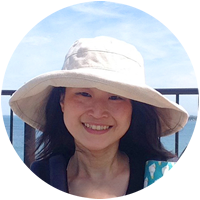 Kaori Ashida
Licensed National Guide, Certified General Travel Services Manager, 1st Grade Instructor of Inbound Tourism. 17 years of experience in the tourism industry, including working as a tour guide in Australia and Canada for Japanese tourists. I love traveling, eating, and taking beautiful pictures!
Are you a travel lover? Do you want to try a new experience? If yes, check out my articles for your traveling tips. Other than being a professional and friendly guide, I share travel information about Japan as a freelance writer.
Note:
The accuracy of information is not guaranteed. Please contact the relevant agencies about the latest information. Unauthorized copying and replication of the contents of this site, text and images are strictly prohibited. All Rights Reserved.
If you have any questions, please feel free to contact us by the website form.
>> General Inquiry