Last Updated on 2021/11/11
Many Japanese-Hawaiians' ancestors were from Suo Oshima island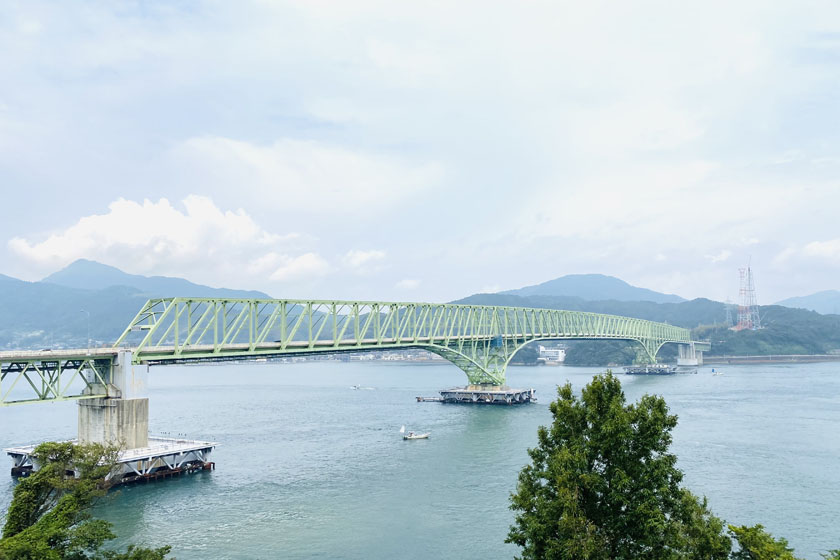 Suo Oshima island is located in the southeast of Yamaguchi Prefecture, the isolated island in Seto Inland Sea area which is the sea separating the mainland of Japan from Shikoku and Kyushu.
The island has various nicknames such as 'the island of goldfish' since its shape looks like a goldfish, 'the island of oranges' as 80% oranges produced in Yamaguchi Prefecture are from this island, and 'the Hawaii of the Seto Inland Sea' as the island has a connection with Hawaii.
Suo Oshima island is blessed with beautiful beaches. Do you think that's why the island has a connection with Hawaii? The answer is 'No'. If you have been to Hawaii, you might have seen Japanese-Hawaiians. Well, you may already realize by now, many of their ancestors were from Suo Oshima island.
Why did Japanese people from Suo Oshima island immigrate to Hawaii? Shall we find out an answer for this question by visiting 'Museum of Japanese Emigration to Hawaii'?
Museum of Japanese Emigration to Hawaii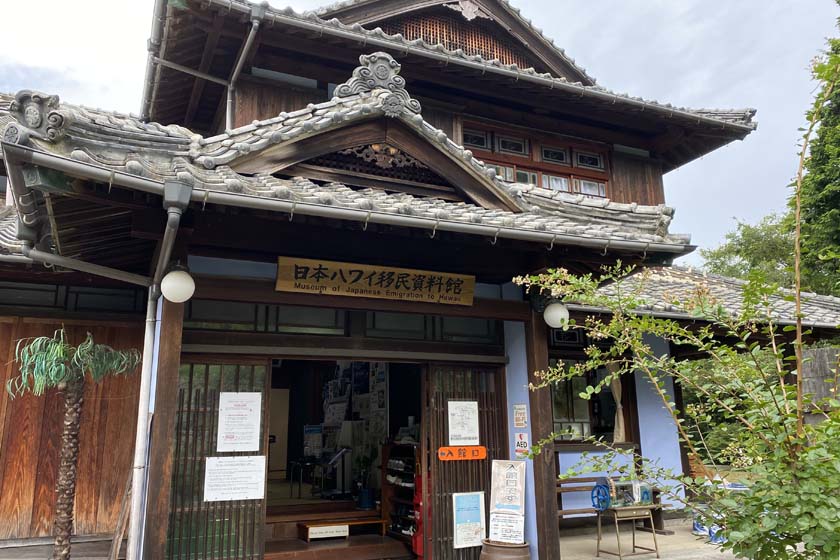 Surprisingly, the museum is in very traditional Japanese style. Suo Oshima island was seriously overpopulated in the 18th century. People had a difficulty finding living spaces because of mountainous land on the island. Additionally, natural disasters made people become poorer and poorer.
Around this time, the Japanese and the Hawaiian government made an agreement of 'Government Sponsored Immigration'. Hawaii needed a large number of workers for sugarcane plantations and sugar factories. Many Japanese people in Suo Oshima island applied for this immigration contract. From 1885 to 1894, about 29,000 Japanese throughout the nation moved to Hawaii. Out of this number, about 10,000 people were from Yamaguchi Prefecture and about 4,000 people from Suo Oshima island immigrated to Hawaii utilizing the contract.
How was their life in Hawaii? Well, the environment there was not that easy, however, they worked hard to find 'hope' and settle down in Hawaii. So, Japanese who kept living in Hawaii after that were the first Japanese-Hawaiians. That's why people in Suo Oshima island still have relatives in Hawaii today.
The island has signed a sister island agreement with Kauai island in Hawaii
You can learn the history of immigration and their life in Hawaii at the museum. Their descendants visit here to find their roots.
Kauai island in Hawaii and Suo Oshima island made a sister city agreement with this rich history in 1963. One of the nicknames of Suo Oshima island, 'the Hawaii of the Seto Inland Sea', was derived from this background.
At that time, Japan's history was dramatically shifting from the samurai ruling class to the Emperor and various revolutions spread all over the nation. Imagine, if you immigrated to another country to find new living space amid the cataclysm. Don't you think they were full of both hope and anxiety? If you look around Suo Oshima island with these hidden secrets of history, you might be impressed with the scenery and people on the island.
Museum of Japanese Emigration to Hawaii
Hawaii-like atmosphere 'Green Stay Nagaura'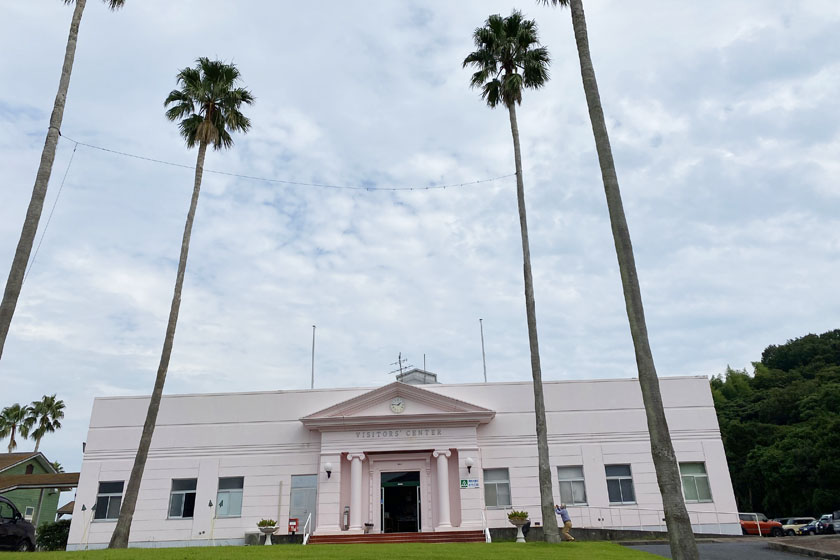 Green Stay Nagaura is a versatile facility with a hot-spring, accommodation, visitor center and a sports ground. The visitor center, a quaint building, modeled from the city hall in Kauai, Hawaii, is used as an information center and a gift shop selling items from Kauai such as aloha shirts, as well as local specialties in Suo Oshima island. You might enjoy a Hawaii-like atmosphere here.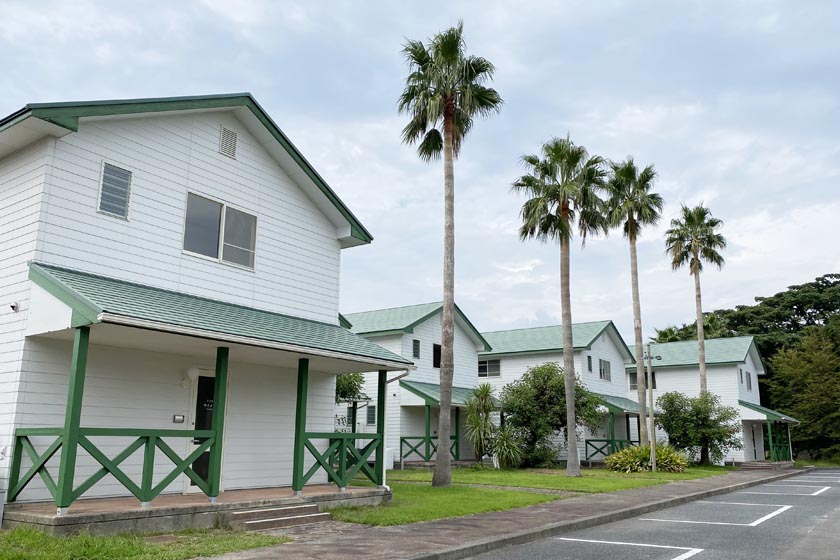 Katazoegahama Beach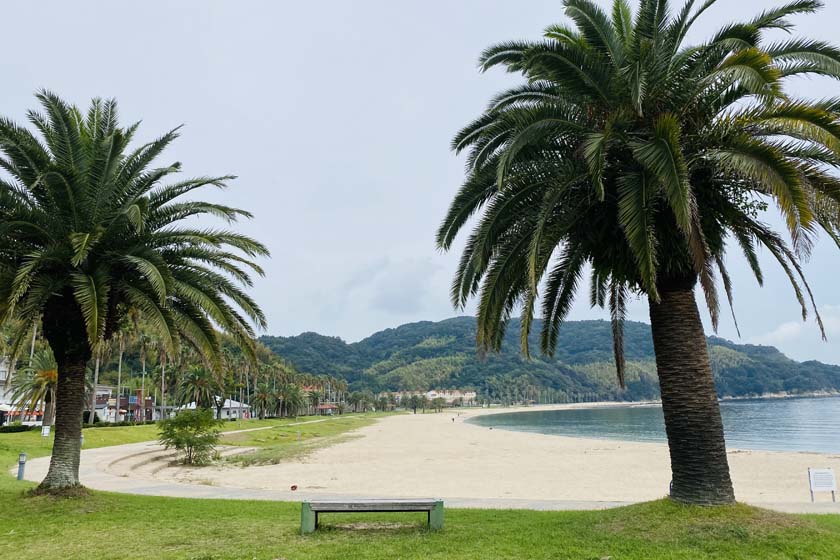 There are many serene and beautiful beaches facing Seto Inland Sea in the island. One of the most popular beaches is Katazoegahama Beach. Many tourists enjoy swimming in summer, but if you visit outside the summer season, you can relax to see the calm beach with less people. Some members of the US Marine Corps in Iwakuni near the island come to relax on the weekend.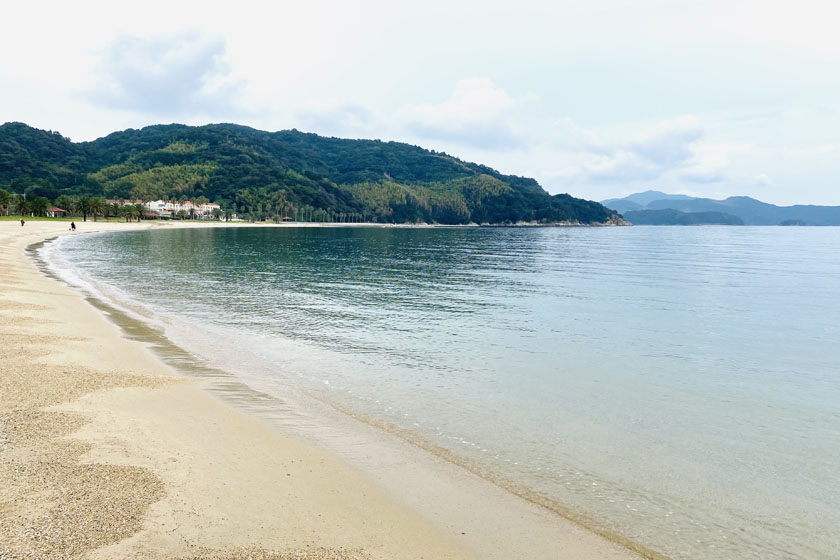 Sazanseto Towa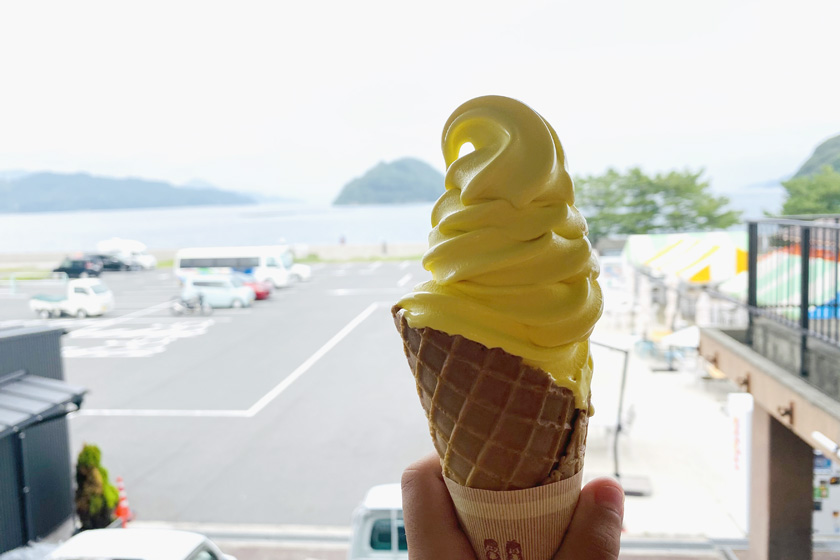 Sazanseto Towa is a 'Michino Eki' or roadside station selling fresh local vegetables and fruits. Orange and orange-flavoured sweets are popular among visitors. One of my biggest recommendations is orange soft-ice cream!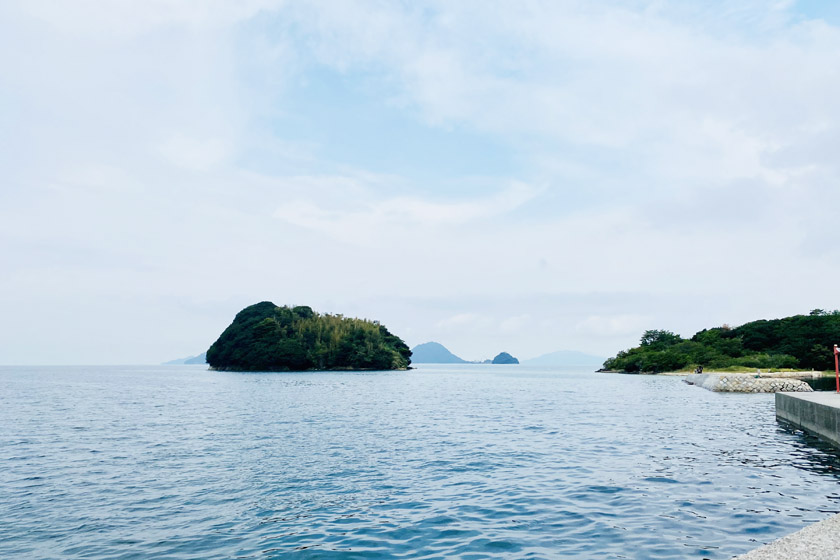 There is a small island called 'Shingu island' off the coast of Sazanseto Towa, and it is possible to walk there when the tide is low.
Mt. Dake Observatory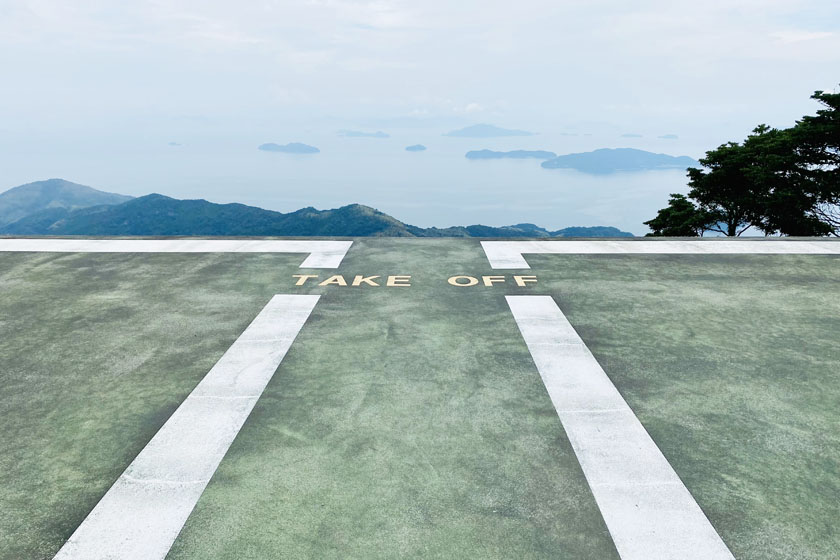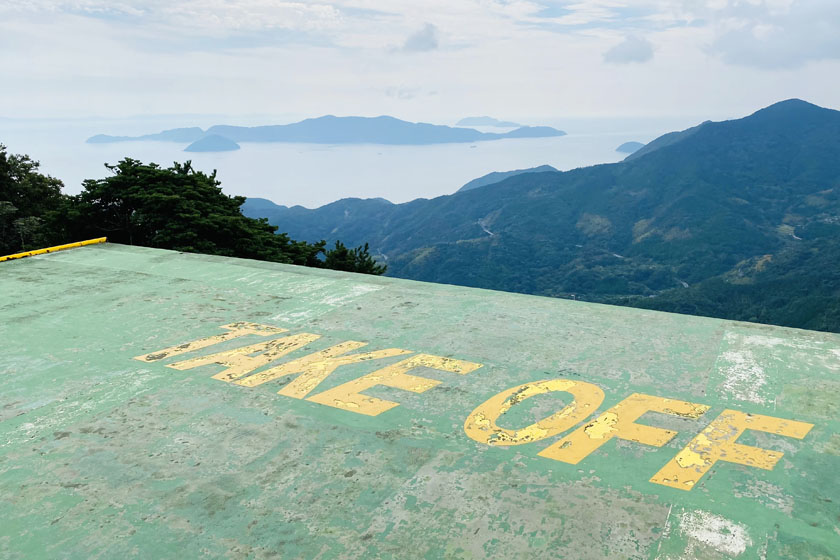 There are mountains taller than 600m in the island and you can enjoy great views from the summits. Thus, Suo Oshima island is called 'The Alps in Seto Inland Region'. One of my biggest recommendations is Mt. Dake, and the peak is 618.5m above sea level.
You can find two launchers for hang gliders and paragliders at the summit and you can definitely take fantastic pictures from there!
A few minutes walking from the launchers takes you to another viewpoint to see outstanding scenery! The road to the summit is paved but very narrow and winding. Please pay careful attention when you drive to the summit.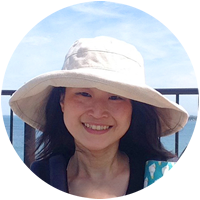 Kaori Ashida
Licensed National Guide, Certified General Travel Services Manager, 1st Grade Instructor of Inbound Tourism. 17 years of experience in the tourism industry, including working as a tour guide in Australia and Canada for Japanese tourists. I love traveling, eating, and taking beautiful pictures!
Are you a travel lover? Do you want to try a new experience? If yes, check out my articles for your traveling tips. Other than being a professional and friendly guide, I share travel information about Japan as a freelance writer.
Note:
The accuracy of information is not guaranteed. Please contact the relevant agencies about the latest information. Unauthorized copying and replication of the contents of this site, text and images are strictly prohibited. All Rights Reserved.
If you have any questions, please feel free to contact us by the website form.
>> General Inquiry