Last Updated on 2021/11/04
Yame city is located in southwestern Fukuoka Prefecture and is famous for various traditional craft, handmade paper with 400 years of history, stone lanterns, Buddhist altars, and paper lanterns.
It seems to be quite unique that many craftsmen who firmly seek traditional culture live in this town. The beautiful Yabe River produces well-known brands of tea and sake.
You can definitely enjoy traditional culture in Yame. This town is worth your visit with rich cultural heritage.
Yame as a quality tea grower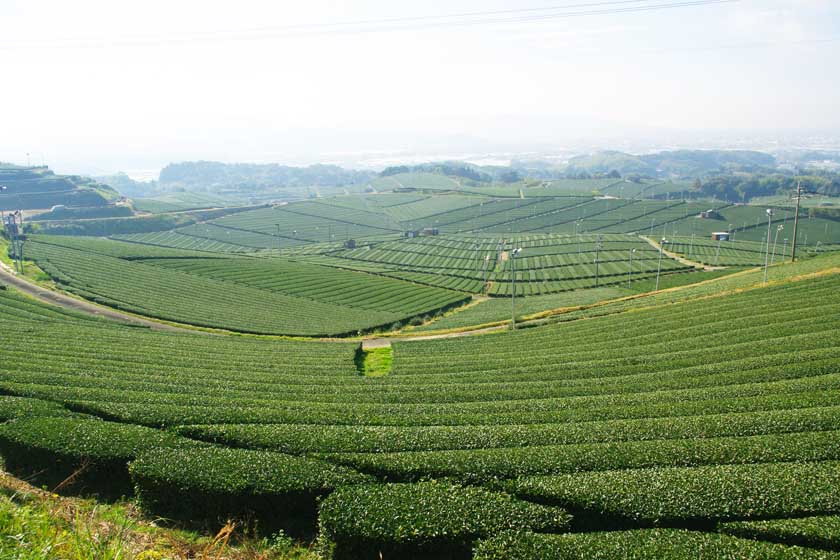 This is the view looking down on the Yame Central Tea Garden from the hill. The scenery is spectacular, with green tea fields spreading out endlessly.
In front of a seemingly endless Japanese tea garden, I was just staggering. I'd like to forget the passage of time while watching this beautiful view.
If you visit it from April to June, the good smell of tea leaves and the greenery of the tea garden will entertain you. The Yame area is well known as the top tea grower in Japan. The amount of bearing of the high quality tea "Gyokuro" is No1 in Japan.
Yabeya Konomi Honke/Konomien – Yame Green Tea shop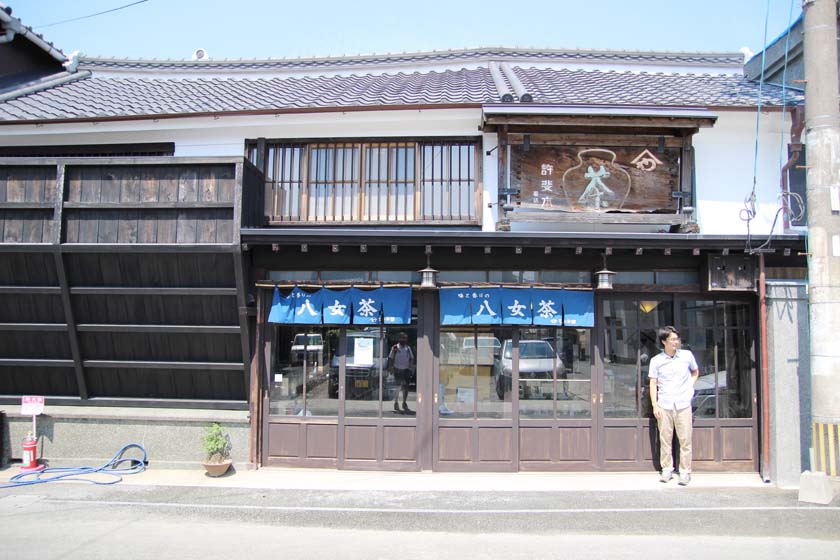 Konomi Honke was established in 1704 is the oldest one in this area. The Japanese style shop is very cozy. Please try signature rich taste green tea.
There is the tea history museum next to the shop. You can enjoy looking the history of Yame tea.
The wooden building of Yabeya Konomi Honke is a historic townhouse. It has been around since the Edo period and is designated as a tangible cultural property of Yame City in Fukuoka.
Yabeya Konomi Honke
Address: Motomachi 126, Yame City, Fukuoka 834-0031
TEL: +81 943 24 2020
URL: http://www.konomien.jp/
By the way, the birth place of the green tea in Japan is the Shofukuji temple that is located in Fukuoka city.
The first Zen temple "Shofukuji" in Fukuoka
Seisuian teahouse – Yame green tea shop and cafe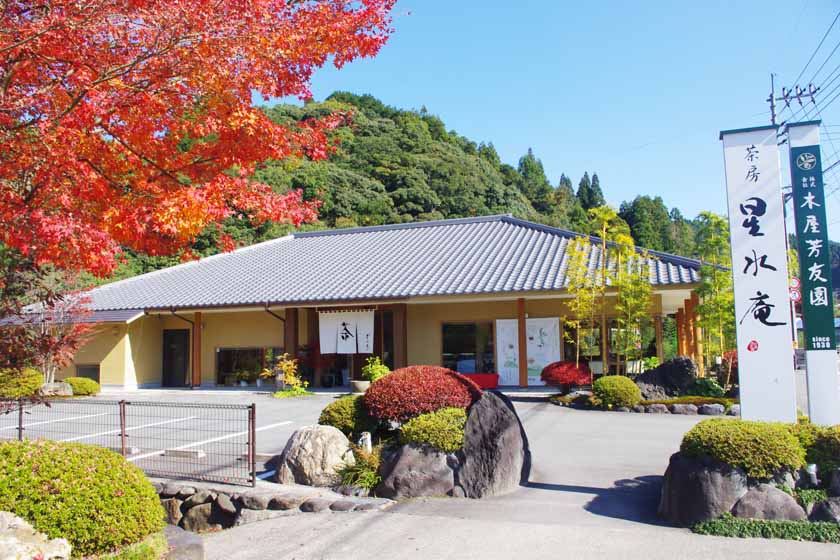 The Yame area is well known as the top grower of the high quality tea "Gyokuro". Please relish Gyokuro here. The brand of Seisuian was produced by the shop owner who is also a tea appraiser.
The fancy and cozy Seisuian will entertain you not only with rich taste tea but also wtih various sweets. By knowing how to prepare Gyokuro in the right way, you can enjoy its real taste.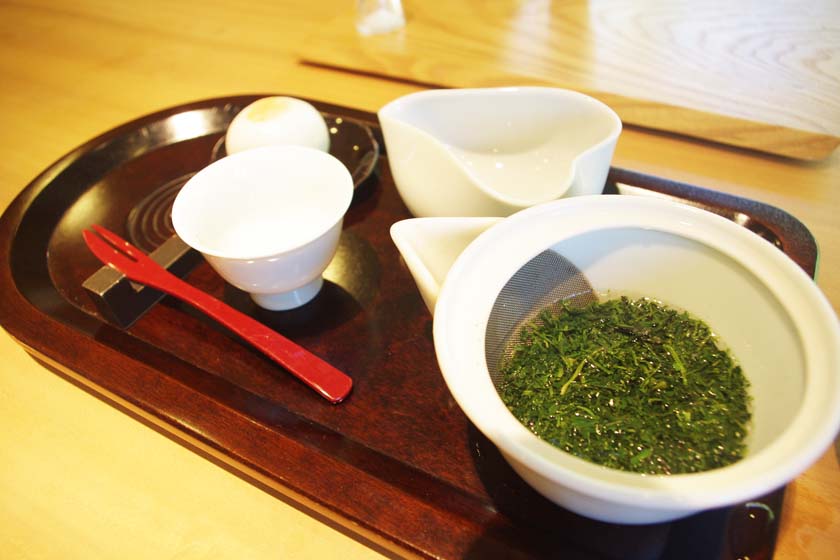 Seisui-an has a cafe where you can enjoy Japanese tea. This is a set menu of gyokuro and Japanese sweets. On the right is a teapot filled with gyokuro, and on the left is a teacup.
Seisuian teahouse
Address: 4529−1, Hoshino-mura, Yame City, Fukuoka 834-0201
TEL: +81 943 52 2124
URL: https://www.horyouen.co.jp/seisuian/
Washi – Japanese handmade paper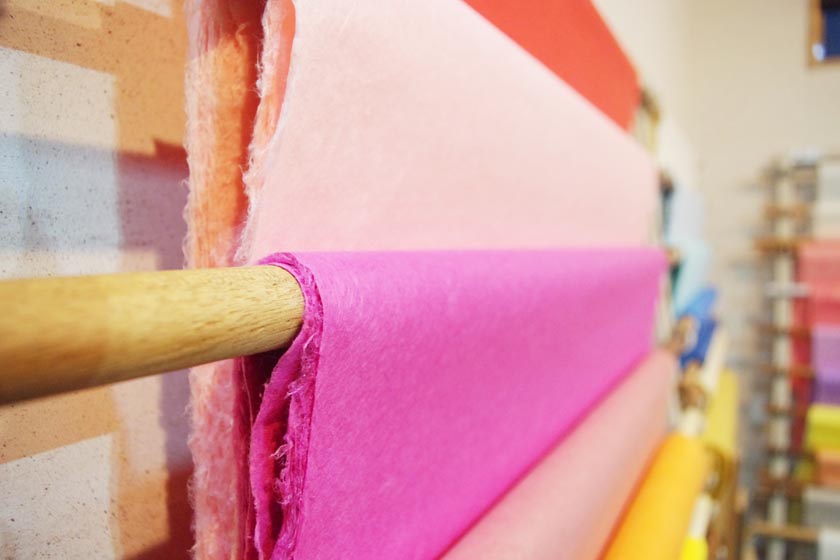 Japanese paper "Washi" was designated by UNESCO as world intangible cultural heritage. In the Yame area this craft has been inherited by the craftsmen living along the beautiful Yabe River for more than 400 years.
The Matsuo Japanese Paper Workshop has represented Yame handmade paper history for more than 100 years. The paper was originally made by the craftsman Matsuo and his family. You can feel their warm heart beats through the paper.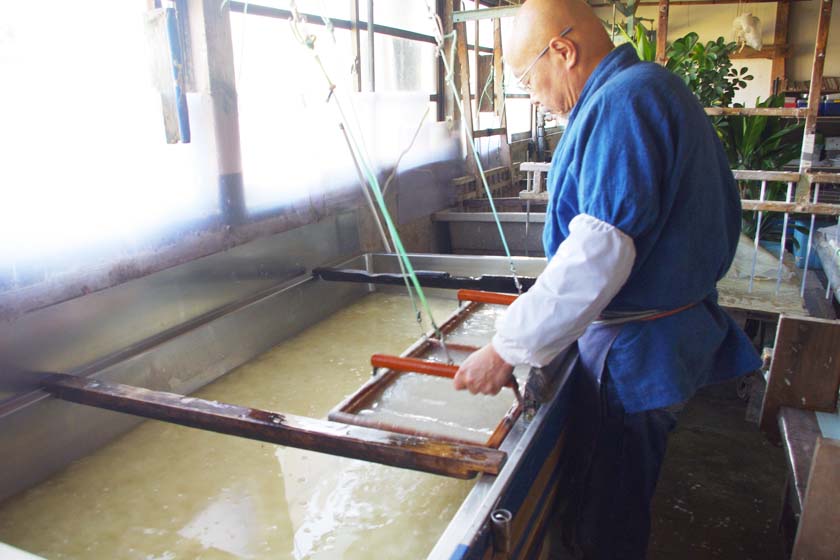 Artisans make paper from water containing plant fibers and other materials, using filters made of wood.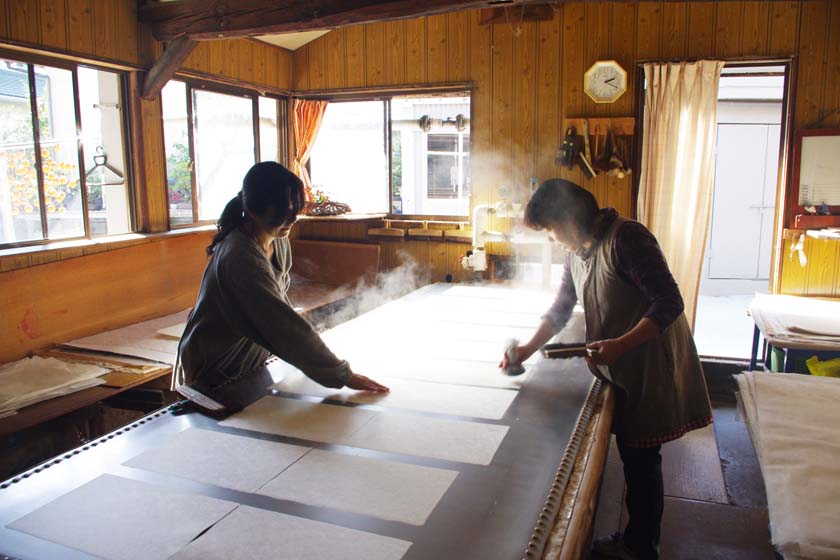 Place the moist washi on the hot iron board to dry it out.
The washi made in Yame was used regularly by the famous printmaker "Shikou Munakata".
Munakata Shiko Memorial Museum of Art
Matsuo Japanese Paper Workshop
Address: Yanase 681-2, Yame City, Fukuoka 834-0033
TEL: +81 943 24 3876
The Yame Traditional Craft Museum, located about 2.3 km away from the Matsuo Japanese Paper Workshop provides making washi experience. Why don't you try to make your handmade washi? Please make each paper carefully.
Yame Traditional Craft Museum
Address: Motomachi 2-123-2, Yame City, Fukuoka 834-0031
TEL: +81 943 22 3131
URL: https://yamedentoukougeikan.jimdo.com/
Kitaya sake brewery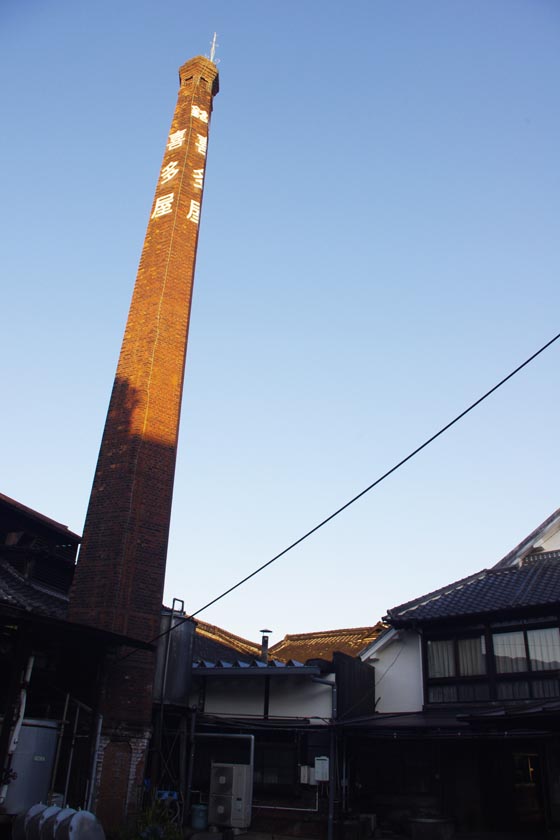 Kitaya that won the championship at the International Wine Challenge (IWC) in 2013 is famous as the No.1 sake brewery in the world. They always create passion for real taste. Please relish the No.1 sake.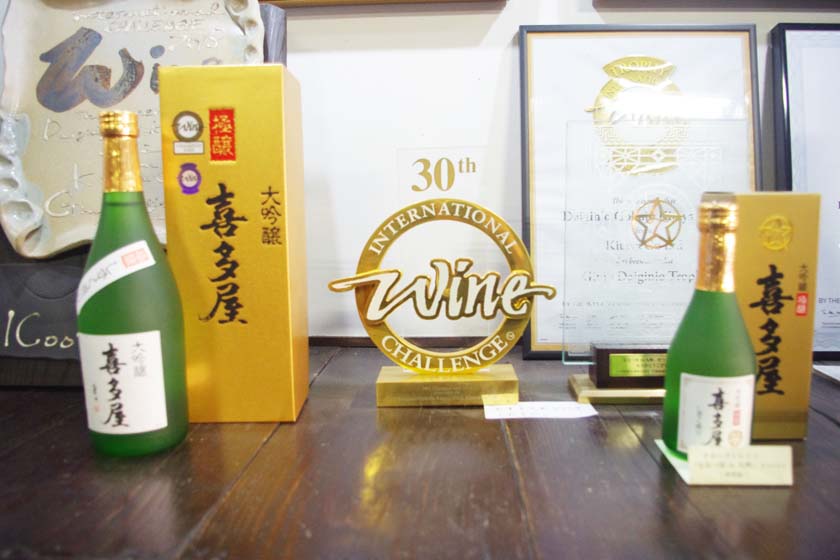 A certificate and shield from the contest of the International Wine Challenge are displayed in Kitaya.
The beautiful indigo color of Kurume Kasuri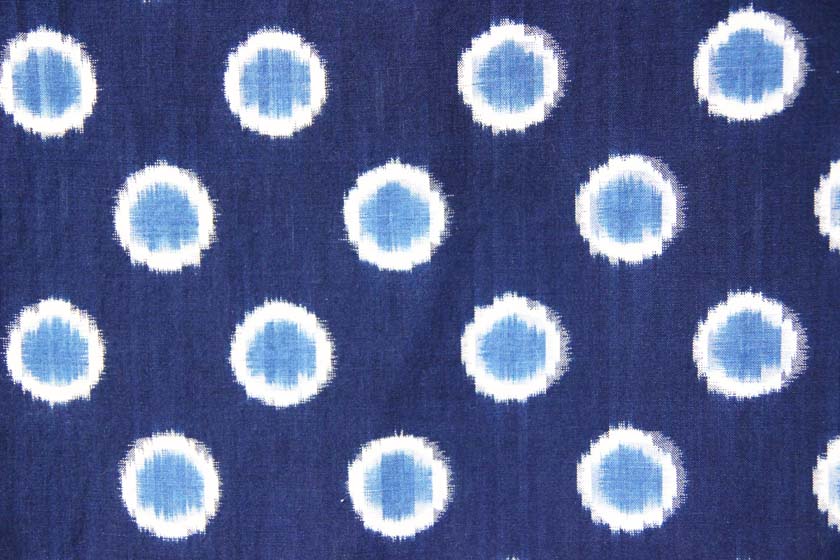 Kurume kasuri is one of the three best-known "kasuri" brands of kimono in Japan. The other two are produced in Iyo, Ehime Prefecture, and in Bingo, Okayama Prefecture.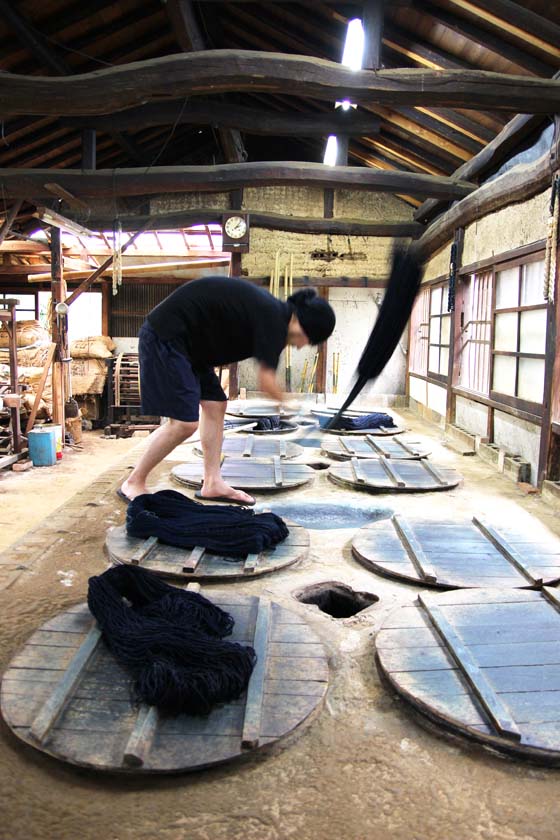 The "Aizome Kasuri Kobo" kimono workshop in Hirokawa town inherits a classic craft focused on dying weaving by hand. They make kimono with their utmost care.
Indigo Dyeing Atelier Takeshi Yamamura
Address: Naganobu241,Hirokawa-cho,Yame-gun,Fukuoka 834-0105
TEL: +81 943 32 0332
URL: http://kasuri.net/index_en.html
Unagino Nedoko Handcraft Shop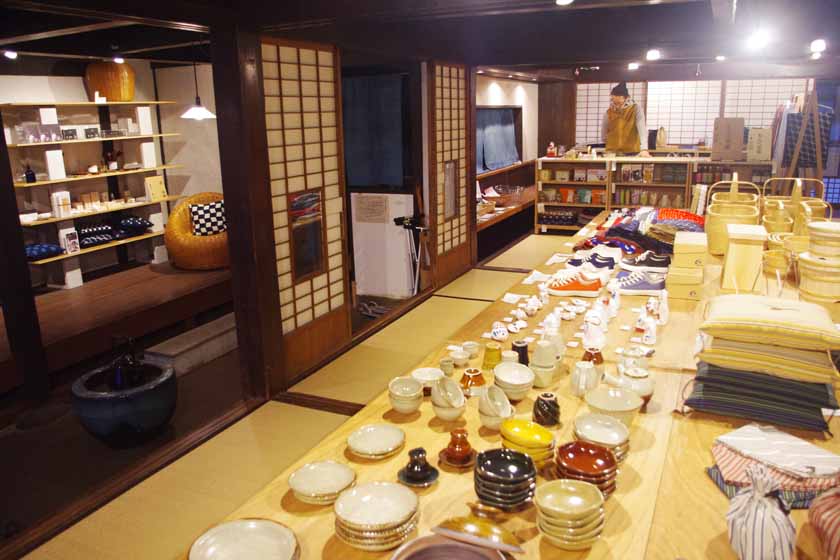 It is handling so many traditional handcraft gifts. The shop is named after its structural design. The shop has a narrow storefront and a narrow, long room. "Unagino nedoko" literally means "ell's bed".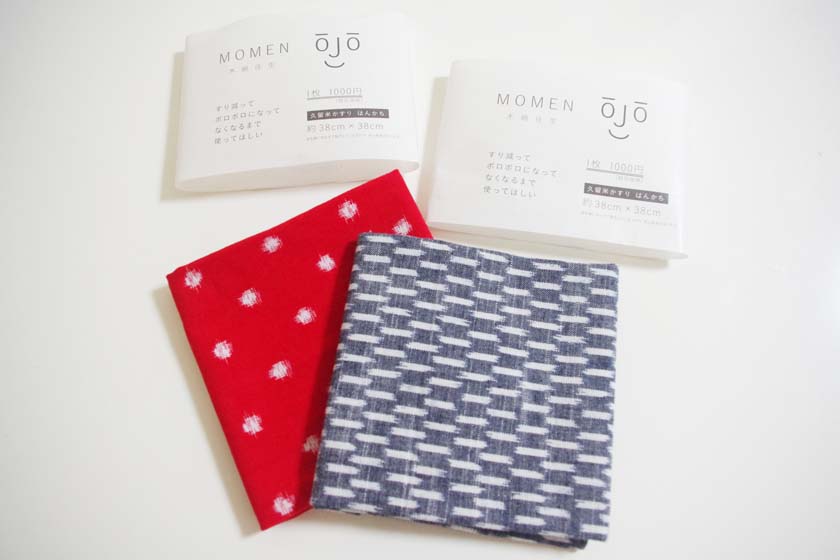 I bought two beautiful handkerchiefs made of Kurume kasuri. On the left side, there is a small white circle on a red background. On the right is an arrow pattern in indigo and white. I want to carry this handkerchiefs all the time.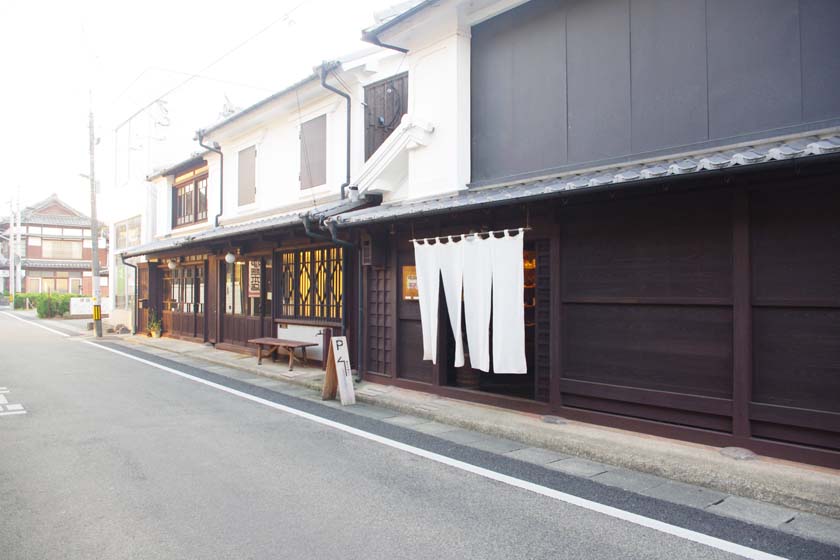 Unagino Nedoko Handcraft Shop
Address: Motomachi 126, Yame City, Fukuoka 834-0031
TEL: +81 943 22 3699
URL: https://unagino-nedoko.net/
Guesthouse Kawanoji
A traditional Japanese style house was used as a guesthouse. Dormitory is available from 3000 yen.
Wakanami Sake Brewer
It was established in Okawa City Fukuoka Prefecture in 1922. Yuka Imamura who was the first woman to work as a master brewer in Kyushu makes fruit liqueur here.
The liqueur is made from the famous strawberry called "Hakata Amaou". Once you taste it,you will be addicted.
The Imamura Chatholic Church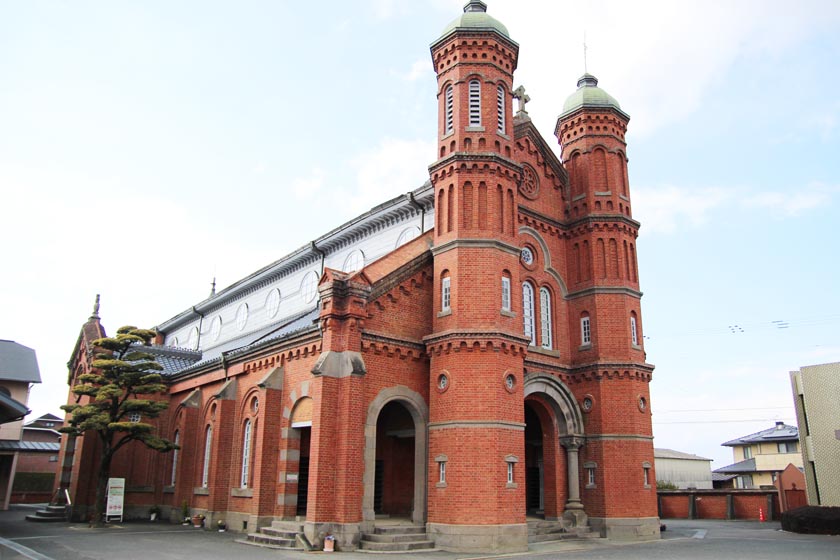 The brick cathedral towers up in the vast peaceful countryside. In the 17th centuries, Edo period there were so many secret Christians in this Imamura village because at that time having faith in Christianity was not allowed by the government.
Their faith in the village is said to have started from 1500. This church was built in 1913 and is the most high quality brick church in Japan.
The Imamura Chatholic Church
Address: 707 Ima, Tachiarai-machi, Mitsui County, Fukuoka 830-1223
TEL: +81 942 77 0101 (Tachiarai Town Office Industry Division)
URL: https://visit-fukuoka-japan.com/todo/other_spots/4000000000696/