Last Updated on 2021/11/06
Kunisaki known for the birthplace of the syncretism of Shinto and Buddhism
Kunisaki Peninsula, located to the northeast of Oita, is the birthplace of 'Shinbutsu Shugo', or the syncretism of Shinto and Buddhism, also known as the tradition of 'Rokugo Manzan'. 'Rokugo' refers to six regions around Mt. Futago, and 'Manzan' represents temples constructed in each region.
Mountain worship flourished starting 1,300 years ago thanks to a Buddhist monk. A legendary monk, Ninmon Bosatsu, believed to be the founder of this religious training, was referred to as a reincarnation of the god of Usa Hachiman shrine. His name is heard ubiquitously on the peninsula.
An ogre living in the bizarre rock mountains is regarded as a Buddha who bring happiness to people. The peninsula is blessed with natural rocks, which enabled people to make distinctive and religious stone towers called Kunisakito tower and Into tower.
The authentic view of rice fields protected by locals will give you a nostalgic feeling. Why don't you add the inimitable peninsula, Kunisaki, to your must-do list?
1. Monjusenji Temple
Monjusenji Temple is known as one of the three major Monju Temples, founded in 648, situated at the foot of Mt. Monju; it is 616m in height. The hall was built under a rock and has a sublime atmosphere. Monju Bosatsu is dedicated in the hall as the god of wisdom. That's why it is popular among students preparing for exams. Photography is prohibited in the hall.
Gomaki, a wooden stick with people's wishes written on it, are burned in a holy fire every 25th of the month. The guardian statues of Nio will welcome worshippers upon their approach. There is an overwhelming stone tower called Hokyoin tower, the tallest tower in Japan.
2. Futagoji Temple
Futagoji Temple was founded by the legendary monk Ninmon in 718 and is the Grand Head Temple of the six regions. It helps with having babies, having safe deliveries, driving away evil spirits and also marine safety. It is especially frequented by those who want babies.
The guardian statues of Nio, the icon of the temple, have angry faces but are gentle. No photography is allowed in the hall. Many people visit when the site is filled with the fresh green of summer and vivid red leaves of autumn.
3. Fukiji Temple
Fukiji Temple was constructed for a Shinto priest of Usa shrine in 718 by Ninmon. The traditional wooden hall is a national treasure, the oldest in Kyushu. A principle object of worship, Amida Nyorai is believed to be sculpted from a Japanese nutmeg tree.
The entrance is behind of the hall, and you are allowed to go inside. The wall paintings have weathered away, but we can manage to see the picture of 'Pure Land'. No photography is allowed in the hall. The golden ginko leaves falling like confetti accentuate the charm to the temple in autumn, showing people what must look like the real scenery of 'Pure Land'.
4. Tashinobusho Rice Fields
The landscape of Tashinobusho is made up of precious rice fields which existed over 800 years ago. Its authentic view changes expressions depending on the seasons and the time of the day. The scenery is regarded as an Important Cultural Landscape of Japan.
The cherished environment with the traditional rice farming and landscape which were protected by locals was certified as a Globally Important Agricultural Heritage site as well. It is a view that Japanese should maintain. You might feel something nostalgic seeing it even though it is your first visit.
5. Kumano Magaibutsu
Kumano Magaibutsu is really something special: images of Buddha carved on a rock face, introduced from mainland China. This is the oldest Magaibutsu in Japan, engraved by Ninmon. Kumano Magaibutsu is often used as an advertisement of the peninsula for tourists.
There are two images of Buddha, Dainichi Nyorai, 6.7m in height on the right, and Fudomyo, at 8m in height on the left. You might be flabbergasted by the endless rough stairs that have more than 100 steps. Surprisingly, elderly people to up and down the unbelievable stairs to wishing for luck from Magaibutsu. You might have to catch your breath during the approximately fifteen-minute climb, but you won't regret seeing them melted into nature.
6. Maki Odo Temple
Maki Odo used to be an illusionary large-scale temple called Makisan Denjoji temple, again constructed by the monk, Ninmon. Artistic images of Buddha mesmerized people as well as lovers of Buddha statues. No photos are allowed in the storeroom.
Daitoku Myoo riding on the ox which has six heads and 6 arms and legs is so dynamic. The stable appearance of Amida Nyorai with his eyes slightly closed, gives a gentle impression to visitors. The Four Heavenly Kings bravely standing by the Amida is also impressive. Fudomyo, the god of Fire, stares at something in anger. All the statues are breathtakingly artistic and beautiful.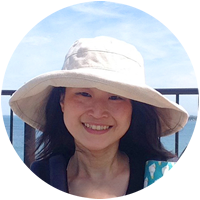 Kaori Ashida
Licensed National Guide, Certified General Travel Services Manager, 1st Grade Instructor of Inbound Tourism. 17 years of experience in the tourism industry, including working as a tour guide in Australia and Canada for Japanese tourists. I love traveling, eating, and taking beautiful pictures!
Are you a travel lover? Do you want to try a new experience? If yes, check out my articles for your traveling tips. Other than being a professional and friendly guide, I share travel information about Japan as a freelance writer.
Note:
The accuracy of information is not guaranteed. Please contact the relevant agencies about the latest information. Unauthorized copying and replication of the contents of this site, text and images are strictly prohibited. All Rights Reserved.
If you have any questions, please feel free to contact us by the website form.
>> General Inquiry